Summertime is the perfect time to be outside, and bush-whacking is a great childhood activity. Kids love getting out there and exploring the woods, building forts, picking up sticks…but there is one danger out there to be aware of. Ticks! They're small but carry many diseases.
If you're in an area with wild deer, be especially careful, as these ticks often carry Lyme Disease. Tick checks are one of the ways you can prevent Lyme disease and other infections spread by ticks.
What to look for?
Feel for bumps and look for tiny dark spots. Look carefully, most ticks are very small!
Nymph (around 1.15 mm)
Adult male (around 2 mm)
Adult female (around 3 mm)
Fed adult female (up to 1 cm)
If you're unsure of what to look for, try this. The B.C. Centre for Disease Control has joined forces with eTick, a free and easy tick photo identification service. Identifying ticks accurately can help researchers, healthcare providers and the public better understand the risks of contracting Lyme disease in the province.
eTick – developed by Dr. Jade Savage at Bishop's University with funding from the Public Health Agency of Canada – invites Canadians to submit photos of ticks for identification. Users can upload images either though their website (eTick.ca) or the free app available on Apple App Store and Google Play Store. 
Where to check for ticks
Check yours and your child's entire body, especially:
head and hair
in and around the ears
under the arms
back (use a mirror or ask for help)
waist
belly button
around the groin
legs
behind the knees
between the toes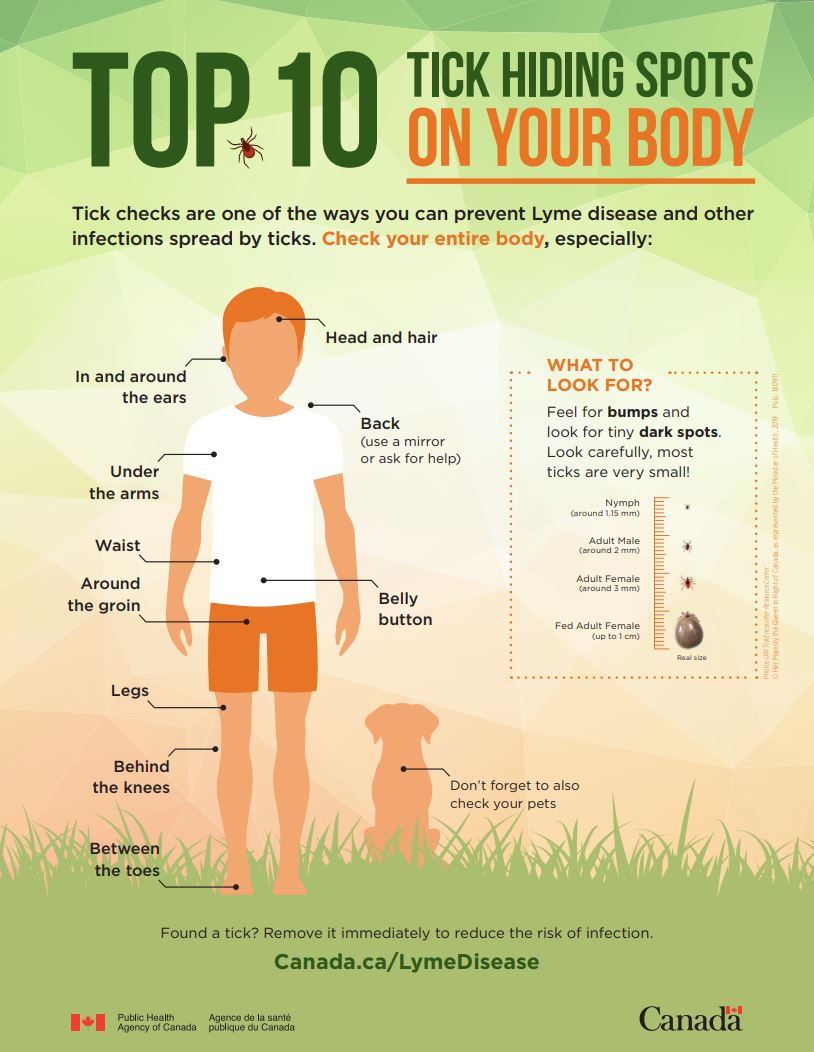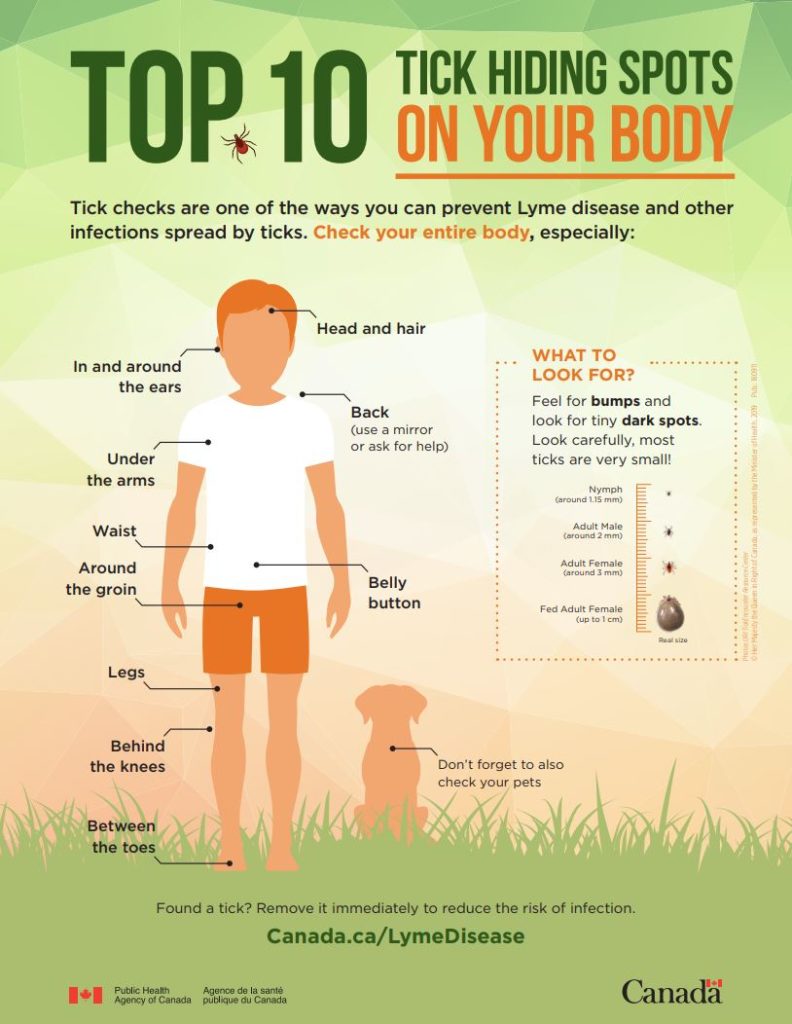 Don't forget to also check your pets!
High risk areas
As mentioned in the CBC article, ticks live in tall grass and forested areas and latch on to people or animals as they pass by. They burrow part way into the skin, bite, draw blood, and then drop off.
According to Thompson Rivers University professor Rob Higgins, an entomologist who studies ticks, less than one per cent of western black-legged ticks collected in B.C. and tested by experts were infected with the bacterium that causes Lyme disease.
But Higgins said about 12 to 15 new cases of Lyme disease are reported in B.C. every year and, of these, the majority are contracted on the coast.
If you're unsure if you are in an area that is high risk, The B.C. Centre for Disease Control has created a map, which is now available online, currently shows people are at greatest risk on the South Coast and in the valleys of the southern Interior.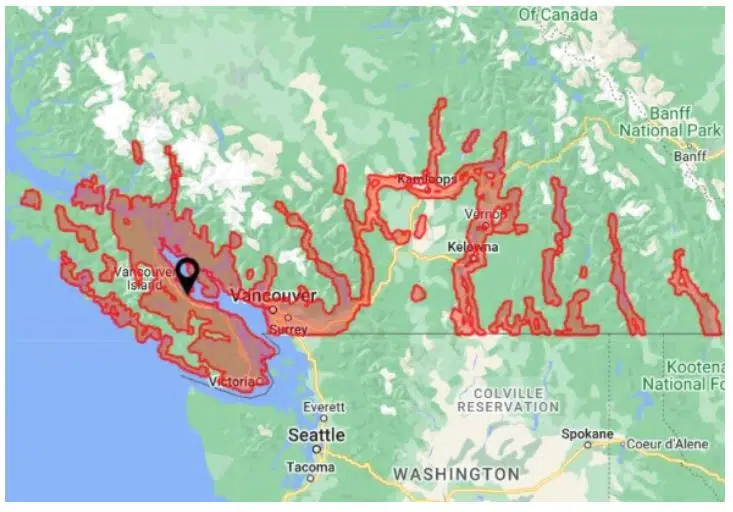 If you live in a high risk area, it may be worth investing on some ticks control tubes. Thermacell Tick Control Tubes, now exclusively available at Canadian Tire locations, offer an environmentally friendly solution to combat ticks with a no-spray, easy-to-apply tube. Each tube kills deer and mice ticks without harming animals, people, or the environment. Simply apply Thermacell Tick Control Tubes to your property in minutes two times per year, once in the spring (late April) and once in the summer (late July) and harness the power of nature to keep your outdoor spaces free from the harmful effects of ticks!
This summer keep you and your family tick free or at least be aware of what you're looking for.
Happy Summer!