Camps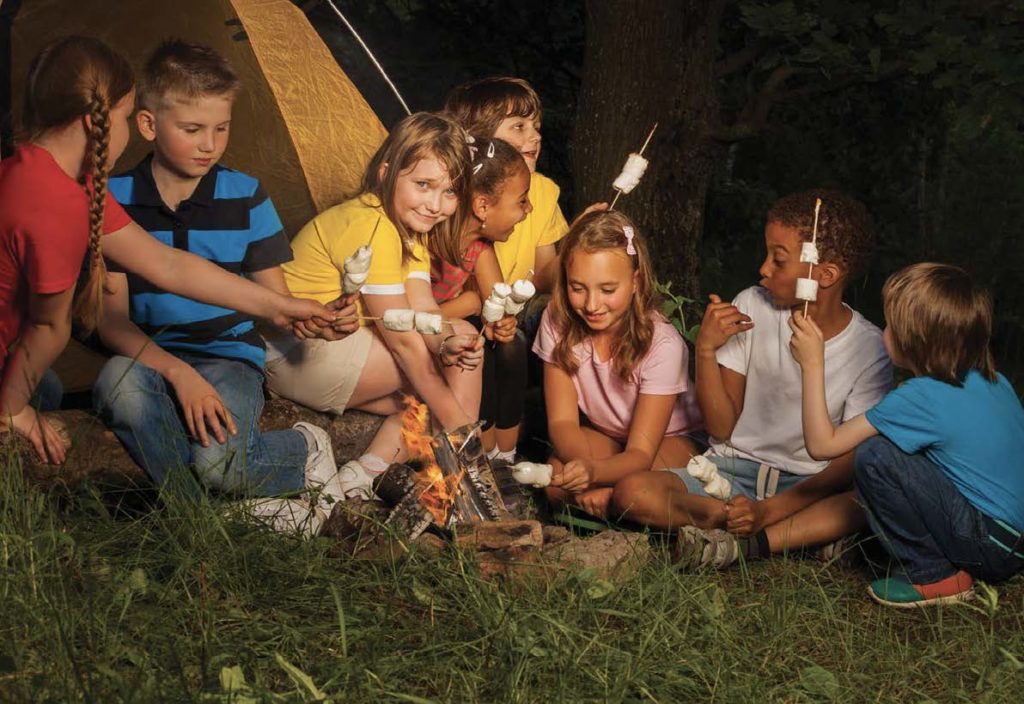 Unleashing the Potential: Exploring the Benefits of STEM, Music, and Summer Camps for Kids
Are you searching for a camp that offers a transformative experience for your child? Look no further! Search through BC Parent's Family Directory. We understand the importance of choosing the right camp to nurture your child's interests and abilities. Explore the incredible benefits of STEM camps, music camps, and summer camps, and discover why they are excellent choices for your child's growth and development.
Benefits of STEM Camps for Kids:
STEM camps, focus on Science, Technology, Engineering, and Mathematics. They offer a multitude of advantages for children. By engaging in hands-on activities and projects, kids develop critical thinking, problem-solving, and analytical skills. They learn to collaborate, communicate, and innovate, preparing them for future careers in STEM fields. STEM camps cultivate a love for learning, ignite curiosity, and foster a growth mindset, empowering children to explore the wonders of science and technology.
Benefits of Music Camps:
Music camps provide a unique and enriching experience that goes beyond learning to play an instrument or sing. Children who participate in music camps develop a deep appreciation for music and its various forms. They enhance their creativity, self-expression, and confidence while refining their musical abilities. Research shows that music education positively impacts cognitive development, language skills, and academic performance. By immersing themselves in the world of music, children gain a lifelong passion for the arts.
Benefits of Summer Camps:
Summer camps offer a well-rounded educational experience during the summer break. These camps provide opportunities for children to expand their knowledge, strengthen academic skills, and discover new interests. From language immersion programs to math and science camps, summer camps bridge the learning gap and prevent the summer slide. Children engage in interactive lessons, hands-on activities, and exciting field trips, fostering intellectual growth and preventing academic regression.
BC Parent's Family Directory is committed to helping you find the ideal camp for your child's unique interests and aspirations. Explore our comprehensive directory of camps, ranging from STEM and music camps to summer programs, and make this summer a memorable and transformative one for your child. Invest in their future today!
Remember, the benefits of STEM camps, music camps, and summer camps extend far beyond the camp experience itself. They shape your child's character, cultivate lifelong skills, and lay the foundation for their future success. Choose a camp that inspires, educates, and empowers your child.
Arts Umbrella believes that nurturing a child's innate creativity can change the world. From toddlers arriving for their first class…
1400 Johnston St, Vancouver, BC V6H 3S1

The BCWF Youth Programs is dedicated to increasing children's appreciation and knowledge of the outdoors through a variety of educational…
101-9706 188th Street, Surrey BC, V4N 3M2




Bricks 4 Kidz Vancouver offers in-person and virtual STEM and robotics camps, after school classes, and birthday parties with LEGO…
We are a mobile business and run our program online, in children's homes and at various schools and community centres.

Step back in time and take a stroll down the streets of our 1920s community. Costumed townsfolk welcome visitors and…
6501 Deer Lake Ave Burnaby BC V5G 3T6

2520 West Shawnigan Lake Road, Shawnigan Lake, BC

1411 Cartwright St, Vancouver, BC V6H 3R7
SUMMER CAMPS 2020 - ONLINE Join us for a new interactive, fun format for online camps, more details will follow…

6133 University Blvd, Vancouver, BC V6T 1Z1, Canada

3981 Oak Street Vancouver

INSIDE the Art Gallery, our current exhibition, Erika DeFreitas: close magic, is on until April 25, 2021. DeFreitas is a Scarborough-based artist whose practice includes…
1205 Pinetree Way, Coquitlam BC, V3B 7Y3

Gateway Theatre established Gateway Academy in 1991 to offer year-round performingarts classes and summer camps for youth aged 6-18. Students…
Gateway Theatre 6500 Gilbert Road Richmond, BC V7C 3V4 Canada
At Lights Up Musical Theatre Schools, we teach Musical Theatre fundamentals that help students shine on-stage and in all aspects…
Locations Across the Lower Mainland
We offer private one-on-one lessons custom-tailored to the needs and goals of the individual student as well as a variety…



phone: (604) 925-3403 email:admin@nsma.ca Address:North Shore Music Academy1525 Taylor WayWest Vancouver, BCV7S 1N5 nsma.ca

Petit Architect brings architecture and design workshops to schools in the Vancouver area as well as after school programs (with…
In-Person and Virtual classes and private lessons in visual and performing arts Founded in 1972, Place des Arts is a…
1120 Brunette Avenue Coquitlam, British Columbia Canada V3K 1G2