Discover the Joy of Gift-Giving: Make memories that last!
To make your gift-giving process go a little smoother, we have a list of ideas to get you started. You'll find gift ideas for children, mom, dad, and stocking stuffers
Carlie Parkinson December 8, 2023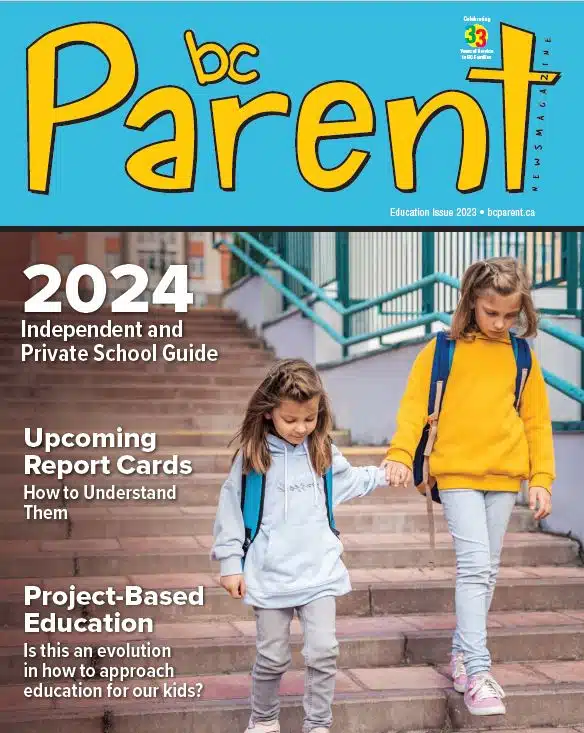 November 11, 2023
Education Issue is here!
In this issue, we have provided more information about what these report cards will look like. The BC government has made some changes and the new format has been updated to better encourage our children's learning. We have also included information about various learning approaches—critical thinking, project-based learning, music, and of course play and its…
Read Now
BC Parent Newsmagazine
Family Directory
In its 33rd year of publication, parents and caregivers have come to rely on BC Parent for relevant, up-to-date information they can trust. Going beyond recipes and crafts (although we have included our favourites in the past), BC Parent Magazine gives parents the information they want on healthcare, education, birthing, the arts, community events and so much more. From pregnancy through teens, BC Parent provides up-to-date, in-depth articles and information for all families.
We now want to extend our reach and provide even more information to our readers by giving it to them online and at their fingertips. Please add your business listing so our readers can easily find you, learn about you and connect with you!