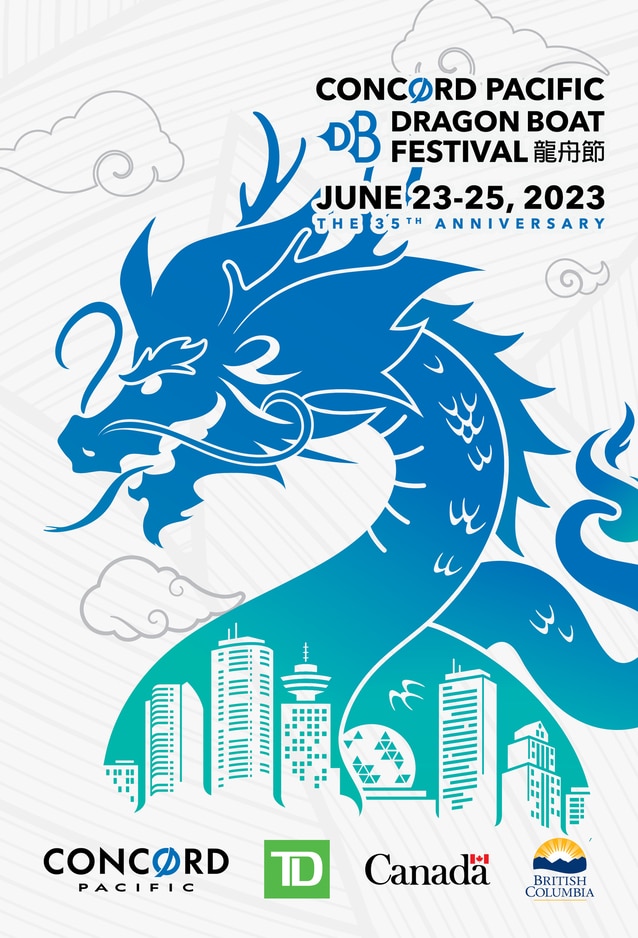 The 2023 Concord Pacific Dragon Boat Festival
The 2023 Concord Pacific Dragon Boat Festival is set to welcome 100,000 visitors and racers to celebrate its 35th anniversary on June 24 and 25 at Concord Pacific Place, Creekside Park, and False Creek. All events are free and open to the public.
Races start at 9:00 AM on June 24 to qualify and rank for Sunday's semi-finals and finals. Races end at 6:00 PM each day and a medal ceremony will take place on June 25th for race winners. Racers will paddle in a fleet of dragon boats, nine of them featuring local artwork. With both Chinese and Indigenous cultural pavilions, the festival aims to honour the meaningful relationship between Chinese and Indigenous communities starting from when Chinese newcomers arrived in North America and were welcomed by the Indigenous community.
Guests will enjoy a local craft market in partnership with GotCraft Markets, Vancouver's largest waterfront patio, and a variety of food trucks.
35th-anniversary surprises will add to the excitement. On June 24th, a Canadian Citizenship Ceremony will take place at 10am and guests will be invited to celebrate the 35th anniversary with a free slice of birthday cake made by Chinatown's The Boss Bakery at 12pm, thanks to Concord Pacific.