'Tis the season for family traditions. Whether your family enjoys baking together, decorating the house and Christmas tree, or just snuggling in with a few favourite seasonal movies – December is the month to do it. We're very fortunate in British Columbia to have so many options to help us enjoy the season. You can get up the mountains if you want to play in the snow – even if it hasn't snowed in the City yet. You can watch the Carol Ships go by if you want to be closer to the ocean. Or you can attend one of the City's magical events. Here are 3 of our favourites.
3 Holiday Events to add to your family traditions
Explore the MAGIC of Christmas at Kids Market
November 27 & 28 11 am to 330 pm
December 4 to 24th Mon to Thurs 11 am to 3 pm and Fri – Sun  11 am to 330 pm
SANTA ARRIVES at Kids Market on November 27.  Enjoy a visit with Santa for storytime and a sing-along, at a safe distance.               Check our website for more information including Santa's hours    
kidsmarket.ca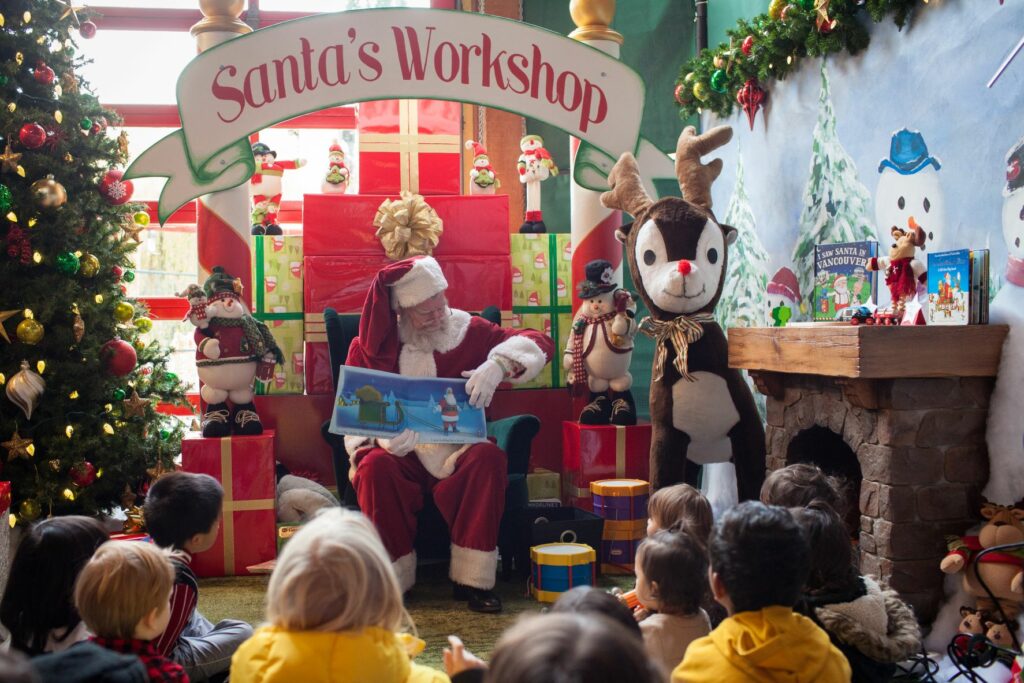 Heritage Christmas presented by Concord Pacific
November 27, 2021-January 3, 2022
Wander the Village and take in all of the seasonal entertainment and activities. Take part in our animal-themed scavenger hunt including a menagerie of adorned Eco-sculptures like salmon, herons, and hawks. Enjoy a meal or treat at the Ice Cream Parlour. Gate admission is free. Advanced reservations are not required.
Hours and info at BurnabyVillageMuseum.ca
PNE WinterLights
Select Nights through December 2021
Load up your family sleigh for a magical holiday journey through Hastings Park!
Grab a hot cocoa, crank up the carols, and prepare to enjoy this safe and entertaining experience from the warmth of your car. You will be transported through nine enchanted lands filled with glowing lights, special characters, and festive performers along the way.
pne.ca/winterlights/
The holiday season is a magical time of year that can get a little stressful. Just remember the most important part is to spend quality time with your loved ones and enjoy this beautiful Province we are lucky to live in!